Whew, we've been back for a week and I can't get caught up.
Well if you couldn't tell from the
graphic
we went to Walt Disney World. We were going to go to the beach but this amazing deal presented itself from the awesome homeschooling family that is
3D Travel Company
. So we forgoed the beach this year and spent a week at Mickey's House. AWESOME! Do not overlook WDW as a haven of learning opportunities. I will be posting some of those learning endeavors in later posts but have been itching to share some of our pictures with you.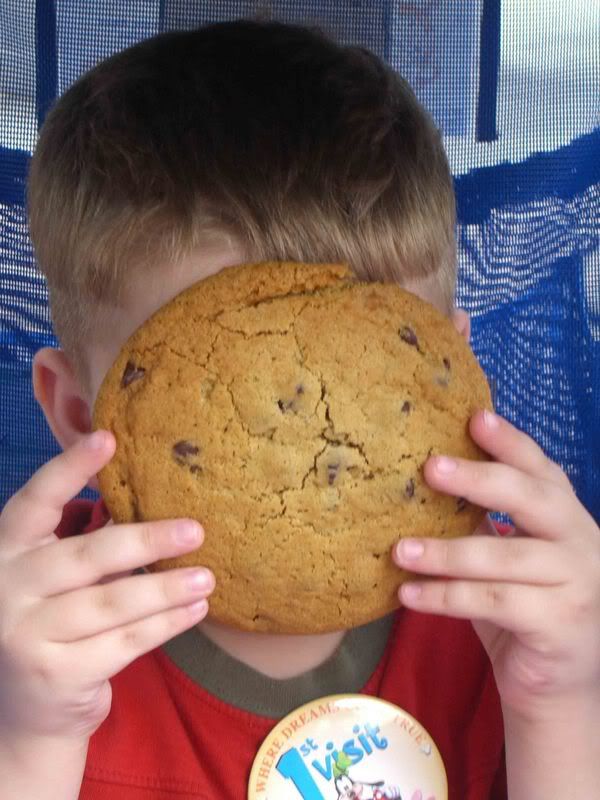 Yumm, Cookies as big as your head!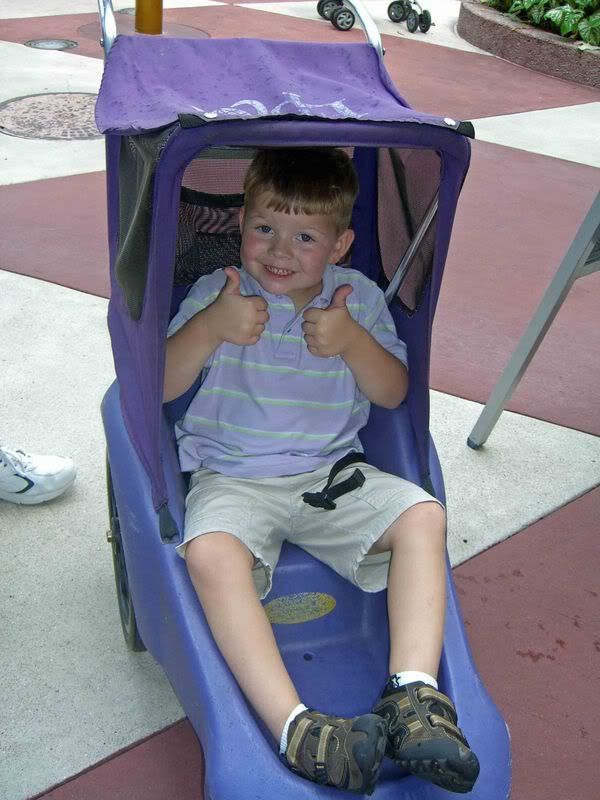 Sweet Ride! We had only planned on renting a stroller one day, at EPCOT, but we ended up getting one for 4... worth every penny!
Everyday ended the same way!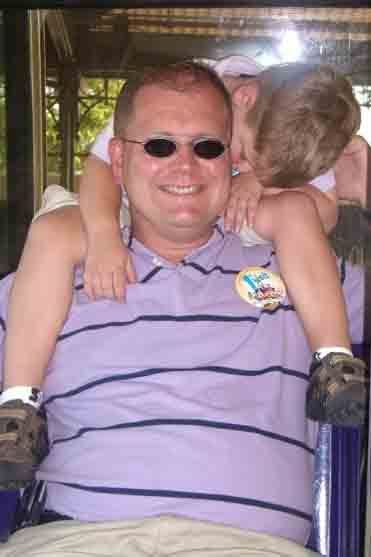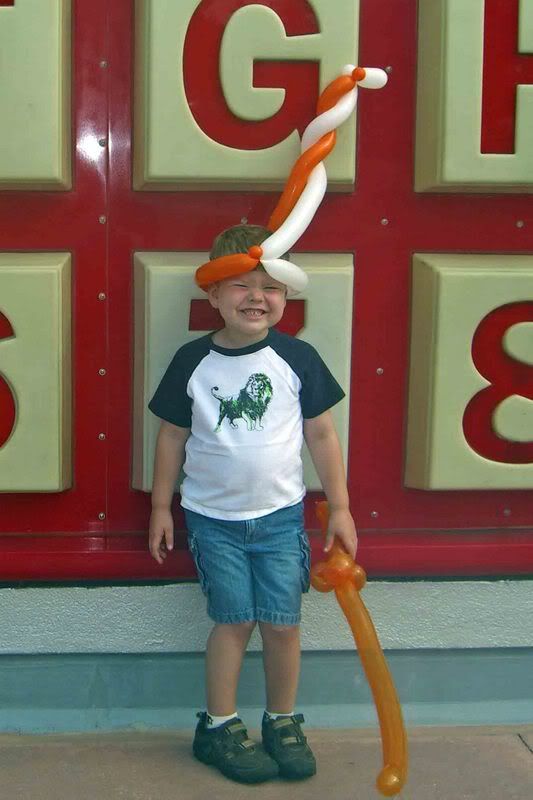 G got this balloon hat and sword at a late night party... This pic was right before we left for the plane. They let him take it to the gate but he couldn't take it on the plane... something about popping with the change in air pressure. So in order to avoid the sky marshals, we found two little girls getting off of a plane and gave them the balloons.